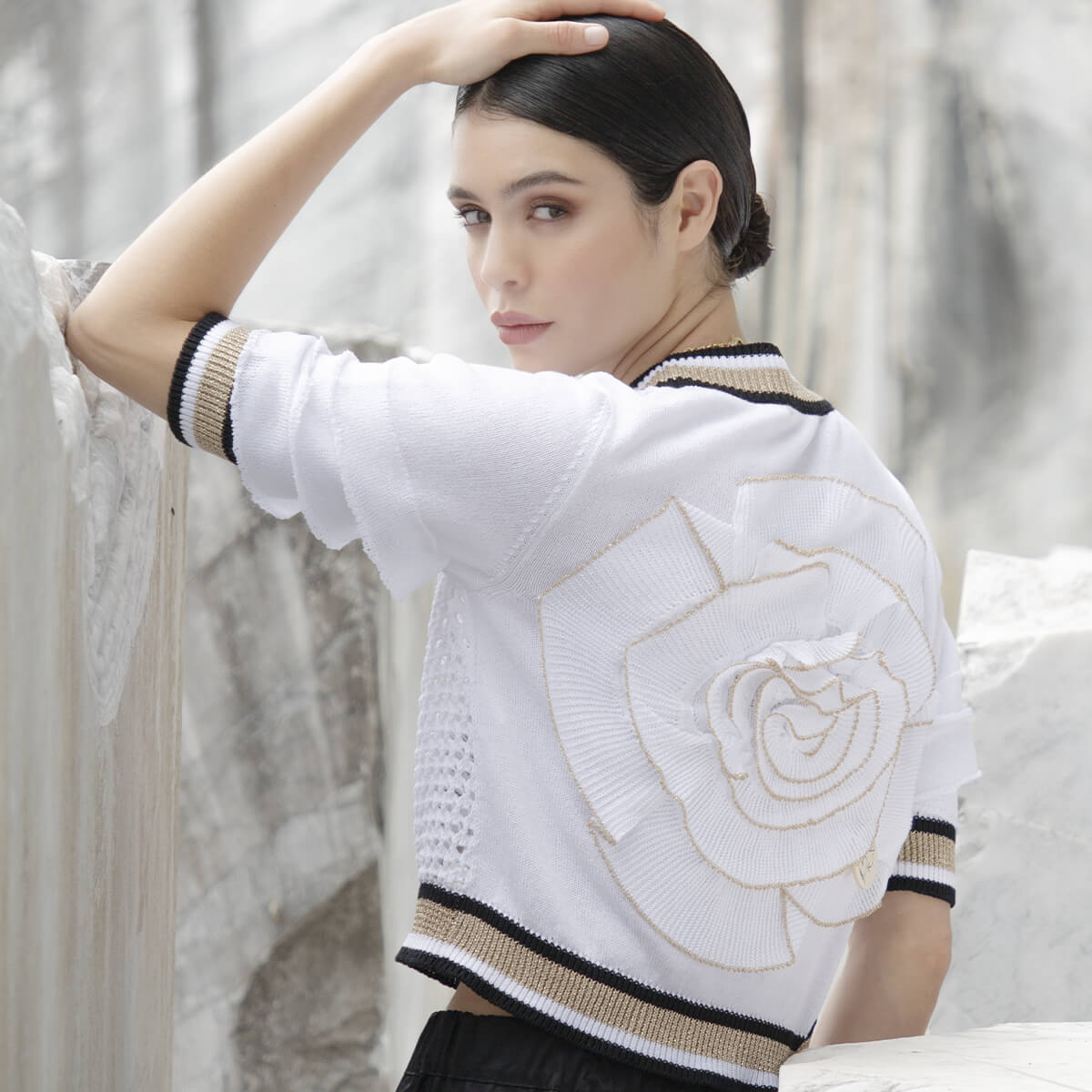 Sizzling Summer Style: A Look at Elisa Cavaletti's Latest Collection
Get ready to turn up the heat this season with Elisa Cavaletti's sizzling summer collection! From playful prints and vibrant hues to bold silhouettes and eye-catching accessories, this Italian fashion brand has something for everyone who wants to stay stylish while soaking up the sun. Whether you're planning a beach vacation or looking for fresh new pieces to add to your wardrobe, Elisa Cavaletti's latest collection will surely inspire you with its unique blend of elegance, comfort, and edgy flair. So why wait? Let's dive in and explore all that this hot new line has in store!
Introduction to Elisa Cavaletti
Elisa Cavaletti is a high-end Italian fashion designer whose collections are known for their sophisticated, yet approachable aesthetic. The brand is beloved by fashion insiders and everyday women alike for its beautiful clothing and accessories that can be worn both day and night.
This summer, Elisa Cavaletti released a stunning new collection perfect for the warm weather months. The line includes everything from pretty sundresses to chic separates that can be mixed and matched to create endless looks. Whether you're heading to the beach or a summer party, you're sure to find something in this collection that will make you look and feel your best.
Overview of the Summer 2023 Collection
The Elisa Cavaletti Summer 2023 collection is all about celebrating the joys of summertime. The collection features various beautiful, summer-inspired pieces that are perfect for any occasion. From casual everyday looks to elegant eveningwear, this collection has something for everyone. And with a range of colours and prints to choose from, you're sure to find the perfect look to suit your personal style. Whether you're headed to the beach or the pool, out for a summer picnic or BBQ, or just looking to enjoy the warm weather in style, Elisa Cavaletti has you covered.
Key Looks from the Line
Elisa Cavaletti's latest collection is full of sizzling summer styles. The line features beautiful dresses, tops, and bottoms in various colours and prints. There are also a few lavish accessories to complete the look. Here are some key looks from the collection:
A sleeveless dress in a soft blue hue. This dress is perfect for a summer day spent exploring the city or celebrating at a wedding. Pair it with some strappy sandals, or dress it up with heels for a chic look.
 
A pretty white colour cardigan edged with gold and black to make a true fashion statement. The signature Cavaletti detailing defines this style culminating in the feature rose on the back. A must-have for your wardrobe.
 
An easy-to-wear midi-length pink and coral print dress with cap sleeves. This dress is fun and flirty, and can be styled a number of ways. Wear it with a simple pair of sneakers for a casual look, or pair it with sandals for the ultimate summer dress.
Trends in the collection
Elisa Cavaletti is a fashion brand that is known for its chic and stylish clothing. The brand's latest collection is no exception, and it features some of the hottest trends for summer. Here's a look at what's in store:
Floral prints are always prominent in summer, and Elisa Cavaletti has some gorgeous options. From pretty dresses to statement tops, there's something for everyone.
Whether you're after a casual look or something more dressy, Elisa Cavaletti has you covered this summer. With on-trend pieces and timeless classics, there's something for everyone in the latest collection.
How to Create a Look with Elisa Cavaletti Pieces
Elisa Cavaletti is a high-end Italian fashion brand that offers a range of beautiful, stylish clothing and accessories. Their latest collection is perfect for creating a sizzling summer style. Here's how to do it:
Start with a foundation piece like a dress or skirt. The Elisa Cavaletti dresses are stunning, with intricate prints and feminine silhouettes.
 
Add some layers on top, such as a light jacket or cardigan. Again, the prints and colours used by Elisa Cavaletti are simply gorgeous, so you can't go wrong here.
 
Accessorise with jewellery, scarves, and belts to add a touch of luxury and glamour. Elisa Cavaletti pieces are the perfect way to do this, as they're both fashionable and high quality.
With these simple tips, you can easily create a stylish and summery look using pieces from the latest Elisa Cavaletti collection.
Shopping Guide & Where to Buy
In Elisa Cavaletti's latest collection, the Italian designer offers a range of stylish and modern takes on summer classics. With pieces that can be easily dressed up or down, the collection is perfect for a day at the beach or a night out on the town.
You can buy Elisa Cavaletti in our Boutique based in Fleet, Hampshire or shop online for click & collect or home delivery. Our experienced team are on hand to offer more details on the collection.
Here's a closer look at some of our favourite pieces from the collection.
Final Thoughts & Conclusion
When it comes to summer style, Elisa Cavaletti's latest collection has it all. The Italian fashion brand is known for its elegant and timeless designs; the new collection is no exception. With a focus on light and airy fabrics, bold prints, and flattering silhouettes, the collection is perfect for any summer occasion. Here are our final thoughts on the collection:
The overall aesthetic of the collection is very chic and sophisticated. Every piece looks like it could be easily dressed up or down, making it versatile and wearable for a variety of occasions. We love the use of light and airy fabrics - they're perfect for hot summer days. And the bold prints add a touch of fun and personality to the looks.
Our favourite pieces from the collection include the green printed kaftan top, the layered pink and coral long-line top, and the pink maxi dress with sleeves. All three pieces are incredibly flattering and perfect for anything from a garden party to a wedding reception.
If you're looking for summer-style inspiration, we highly recommend checking out Elisa Cavaletti's latest collection. With its mix of classic and contemporary pieces, there's something for everyone.