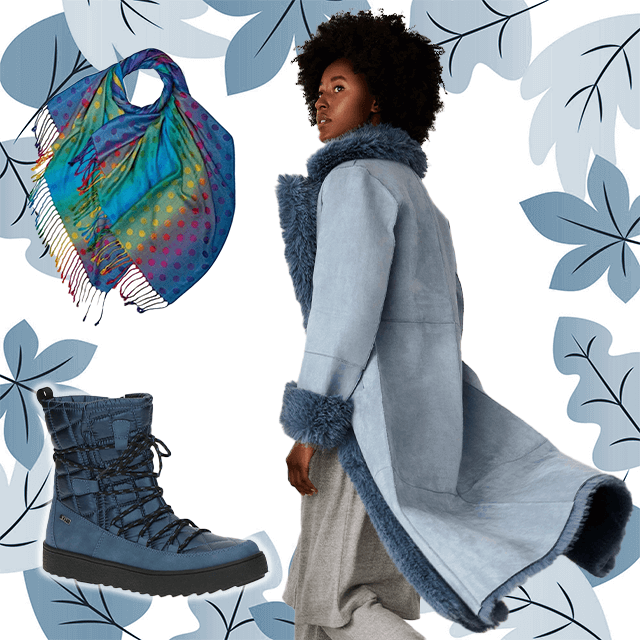 Layering Under Your Autumn Coat: Styling Tips for Maximum Warmth and Fashion
Layering is crucial for staying warm and fashionable during the colder months. Not only does layering add an extra level of insulation, but it also allows for more versatility in your outfits. However, knowing how to layer effectively can be tricky, especially when balancing warmth and style. To help you master the art of layering underneath your coat this autumn, here are some essential styling tips.
10 Tips For Layering In Autumn
Start with Lightweight Fabrics
It's best to start with lightweight fabrics as your base layer when building your layers. These materials will provide warmth without adding too much bulk or making you feel weighed down. Look for thin knits, silk tops, and thermal leggings designed specifically for layering.
Mix Textures
Adding different textures to your layers adds visual interest and provides additional insulation. For example, pairing a chunky knit Jumper with a smooth silk blouse creates contrast and traps air between the layers for added warmth.
Play with Proportions
Playing around with proportions can add depth and dimension to your outfit while still keeping you warm. Try layering longer pieces, such as tunic-length tops or dresses, under shorter jackets or coats for a chic and cosy look.
Opt for Thin Layers Rather Than Thick Ones
It may seem counterintuitive, but thin layers actually provide better insulation than one thick layer. The air trapped between each thin layer is an insulator, keeping you warmer than one thick, heavy layer.
Use Scarves and Accessories
Don't forget about accessories when it comes to layering! A cosy scarf or hat can add an extra layer of warmth to your outfit while also adding a stylish touch. Plus, they're easy to remove if you start to feel too warm indoors.
Invest in Quality Basics
Investing in quality basics will make a huge difference in layering effectively. Look for well-made pieces in neutral colours that can easily be mixed and matched with different outfits. This will ensure that your layers keep you warm and look stylish and put-together.
Don't Be Afraid to Experiment
Layering is all about experimentation, so don't be afraid to try out different combinations and see what works best for you. You may be surprised by the unexpected combinations that create the perfect balance of warmth and style.
Focus on Fit
When layering, it's important to pay attention to fit. Too many loose or baggy layers can make you look bulky and unflattering, while too many tight layers can restrict movement and make you uncomfortable. Aim for a mix of fitted and slightly looser pieces for maximum comfort and style.
Keep Your Outer Layer Simple
While layering underneath your coat is important, don't go overboard with too many bulky layers. Keep your outer layer simple and streamlined to avoid looking bulky and unbalanced.
Always Check the Weather
Lastly, make sure to check the weather before leaving the house so you can plan your layers accordingly. Adding or removing a layer based on the temperature can ensure that you stay comfortable throughout the day.
Autumn Coats
As the leaves turn golden, and a crisp breeze fills the air, there's no denying that autumn has arrived in all its glory. As temperatures take a dip, it's time to pack away those light jackets and embrace the cosy warmth of autumn coats. From timeless classics to trendy must-haves, this season offers an array of styles that will not only keep you snug but also make heads turn wherever you go.